Dates, Availability & Printable Version
Valid for departure on 27 March 2021. Maximum 15 Pax.
Click here to download your printable PDF version of the Easter Escape Tour.
11 days/10 nights Easter Escape Tour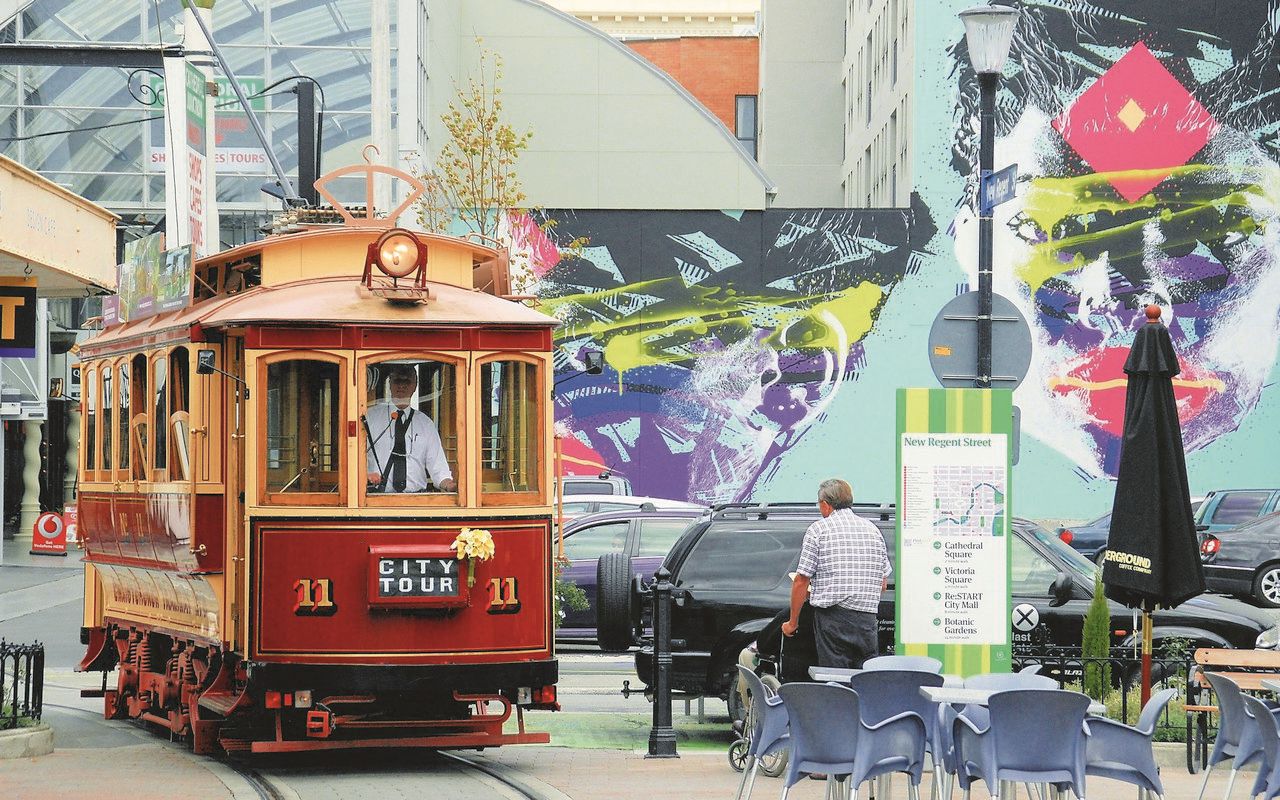 Day 1 | Sat 27 Mar 2021 - Arrive in Christchurch
On arrival to the largest city in the South Island, you will be transferred to your city hotel for the first night of your tour. Depending on your arrival time you may like to take time to enjoy the exciting redevelopment of central Christchurch. From stunning new architectural office buildings and shopping centres to the detailed rebuild of the historic Arts Centre. This afternoon meet your local tour representative who will provide a tour briefing and confirm tomorrow's departure details.
Hotel: Rendezvous Hotel Christchurch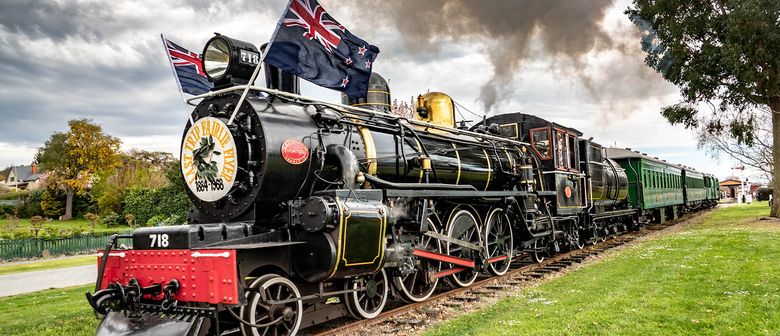 Day 2 | Sun 28 Mar 2021 - Christchurch to Timaru | (B,L,D)
After breakfast your tour will take you south to the quaint farming town of Pleasant Point where you can experience a ride on the beautifully restored Pleasant Point Rail Locomotive. Not only will you take a ride on the locomotive, but you will be treated to a lunch onsite including one of Pleasant Point's famous Denheath custard squares. After your rail adventure, we will continue travelling South to the Coastal town of Timaru where we will check in to our accommodation for the evening. You will have time to explore the picturesque Caroline Bay or head down Stafford Street to visit the shops and cafés of downtown Timaru, or simply relax before enjoying dinner at your hotel tonight.
Hotel: Benvenue Hotel Timaru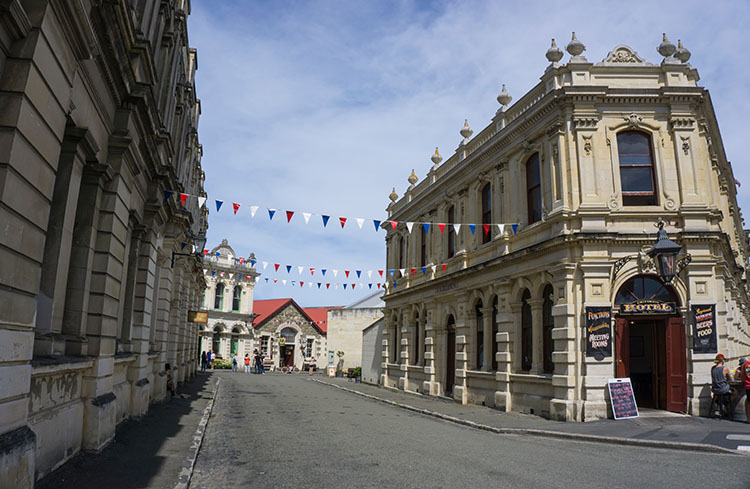 Day 3 | Mon 29 Mar 2021 - Timaru to Dunedin via Oamaru | (B,D)
After breakfast at the hotel we will continue our journey south to Oamaru, stopping at the Victorian Precinct where we take a step back in time to the late 19th Century. The Victorian Precinct is home to Boutique stores, eateries, and entertainment venues. Pop your head into the Steampunk HQ, a museum inspired by the writings of H.G. Wells and Jules Verne. Steampunk is a quirky genre of Science-Fiction set in an alternative 19th Century England. Oamaru's Victorian backdrop is the perfect setting for Steampunk HQ Oamaru housed in a Oamaru stone 'Grain elevator' built in 1883. After our time in Oamaru we continue further south to Dunedin. The 'Edinburgh of the South' is a city filled with stunning gothic buildings. On the back of the gold rush in the 1860's Dunedin saw the flow of money head east from Central Otago, which led to grand stone buildings emulating Edinburgh the starting point for settlers of Dunedin from the Free Church of Scotland in 1848. You will have time to explore the stunning city centre prior to dining at the hotel tonight.
Hotel: Distinction Dunedin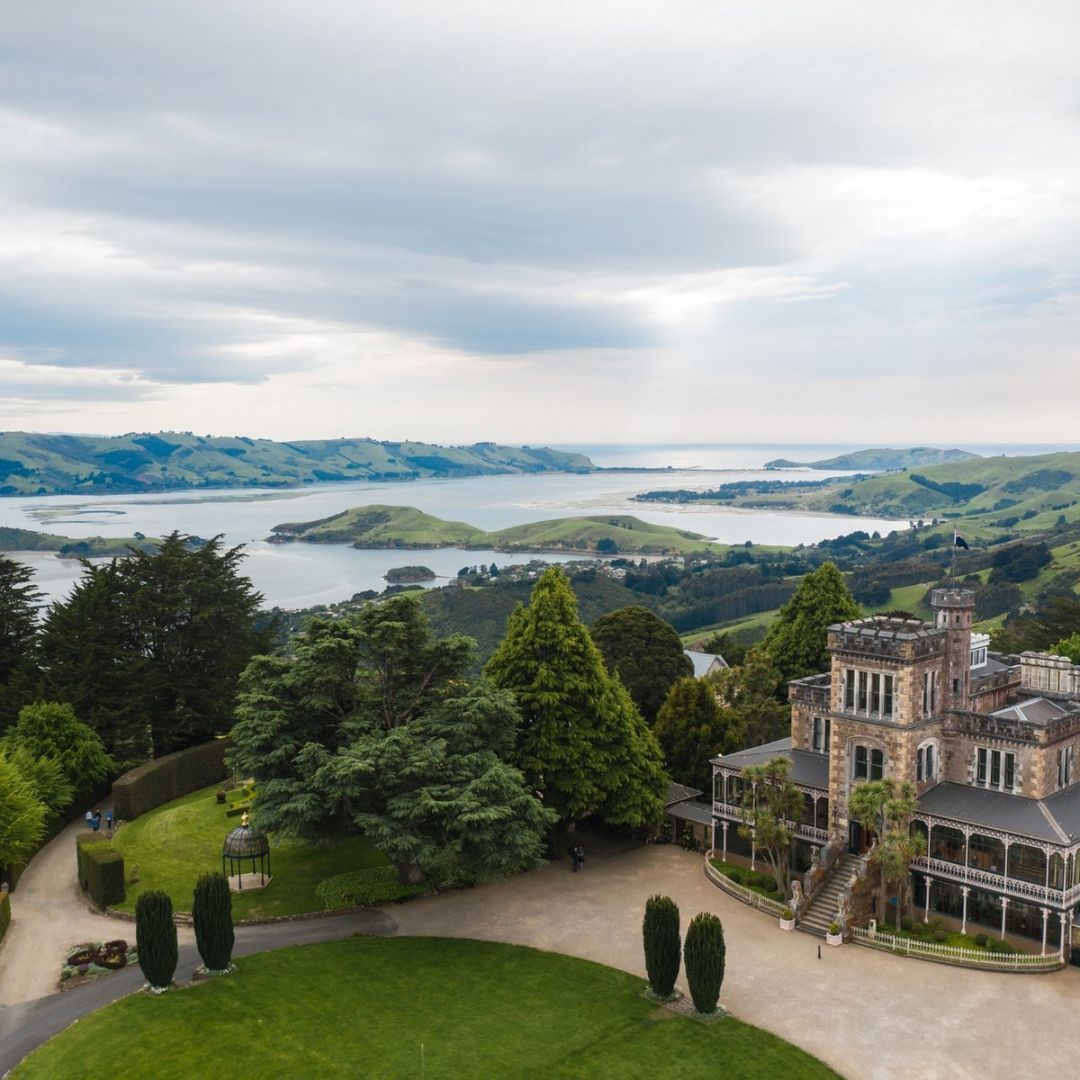 Day 4 | Tue 30 Mar 2021 - Dunedin | (B)
Our day starts off with a morning visit to the Toitu, Otago Settlers Museum. The rich social history of the city is told through fourteen themed galleries that feature interactive displays and powerful narratives tracing the human history of the area, from the earliest settlers to the most recent arrivals. There is time for lunch at the Museum (at own expense) then we head along the Otago Peninsular to Larnach Castle. Larnach Castle sits above MacAndrew Bay and Portobello it has an exciting, sometimes scandalous and tragic history, magnificent carved ceilings, New Zealand antiques and breathtaking views, the Castle offers you a vision of the past and present. Today, it is the home of the Barker family, who have spent forty-five years lovingly restoring the building and recreating the beauty of the 14 hectares of gardens and grounds. Your visit to Larnach Castle will include access to the Castle, Gardens and Grounds. Your visit will be at your own pace, so take your time to explore all the nooks and cranny's of New Zealand's only castle. After our Larnach Castle visit we return to our hotel to relax or explore the nearby octagon, the heart of Dunedin city.
Hotel: Distinction Dunedin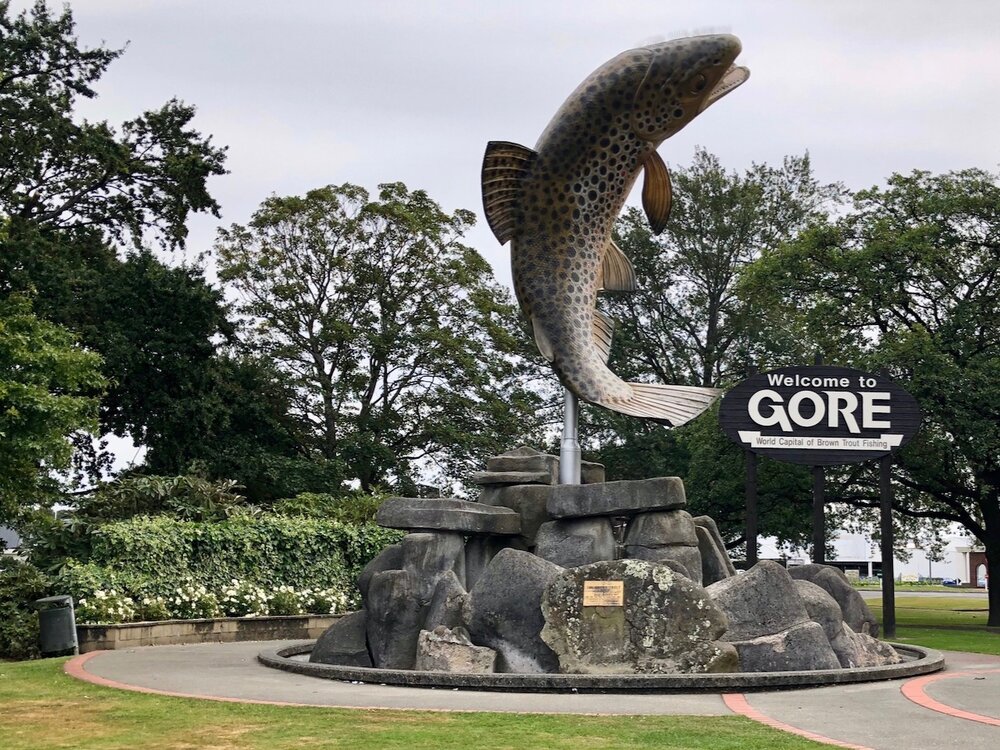 Day 5 | Wed 31 Mar 2021 - Dunedin to Gore | (B,D)
After breakfast this morning we visit the historic Olveston House, built in 1904-1906 for the wealthy Theomin family Olveston house is a trip back in time. This impressive house was gifted to the city of Dunedin upon the passing of Dorothy Theomin in 1966. A year later it was opened as a historic house museum and your first stop for this morning. After a tour of Olveston house we head to Gore, which will be home for the next two nights. Gore is much more than a rural service town in central Southland. Split by the Mataura river, Gore is not only the brown trout capital of New Zealand it is also the home to a variety of museums and galleries that hold great significance both culturally and historically. Prior to arriving in Gore, there is a stop at the Croydon Aviation Heritage Centre in Mandeville, a celebration of New Zealand's light civil aviation heritage. On display are some of the country's most important vintage aircraft and the largest collection of de Havilland aircraft in the southern hemisphere. The beauty is that almost all of the aircraft dating from the 1920s and 30s still fly. After viewing this impressive collection we head to our hotel for the next two nights to relax before our included dinner.
Hotel: Heartland Hotel Croydon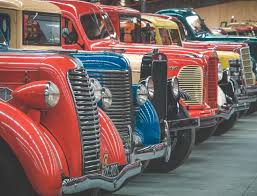 Day 6 | Thu 01 Apr 2021 - Gore - Invercargill - Queenstown | (B)
Today begins with a visit to The Eastern Southland Gallery, the ESG was established as a Carnegie Library building in 1984 after receiving a grant of £2000 from famous Scottish philanthropist Andrew Carnegie. The Gallery maintains a vibrant and energetic annual programme of exhibitions, performances, workshops, lectures, master-classes, and artist-in-residence projects. After studying the exhibits on show we board our coach for Invercargill. The trip to Invercargill will take us through the rural towns of Edendale, Woodlands, and Kennington before reaching New Zealand's southernmost city. We take a short city tour of Invercargill prior to stopping for lunch (at own expense). This afternoon we head to Bill Richardson Transport world which is the largest private automotive museum of its type in the world. Over 300 motor vehicles, petrol pumps and wearable arts exhibits are on display throughout the 15,000sqm museum. Be amazed by a restoration journey that has taken fifty years to establish. It is an absolute must see for anyone with a passion for wheels. Highlights include retro Kombi's, Henry Ford Letter Cars, Model T's, Diamond T Trucks, stunning 1930's V8's and over 200 vintage petrol pumps. Later this afternoon travel from Invercargill to Queenstown. No dinner included tonight.
Hotel: Heartland Hotel Queenstown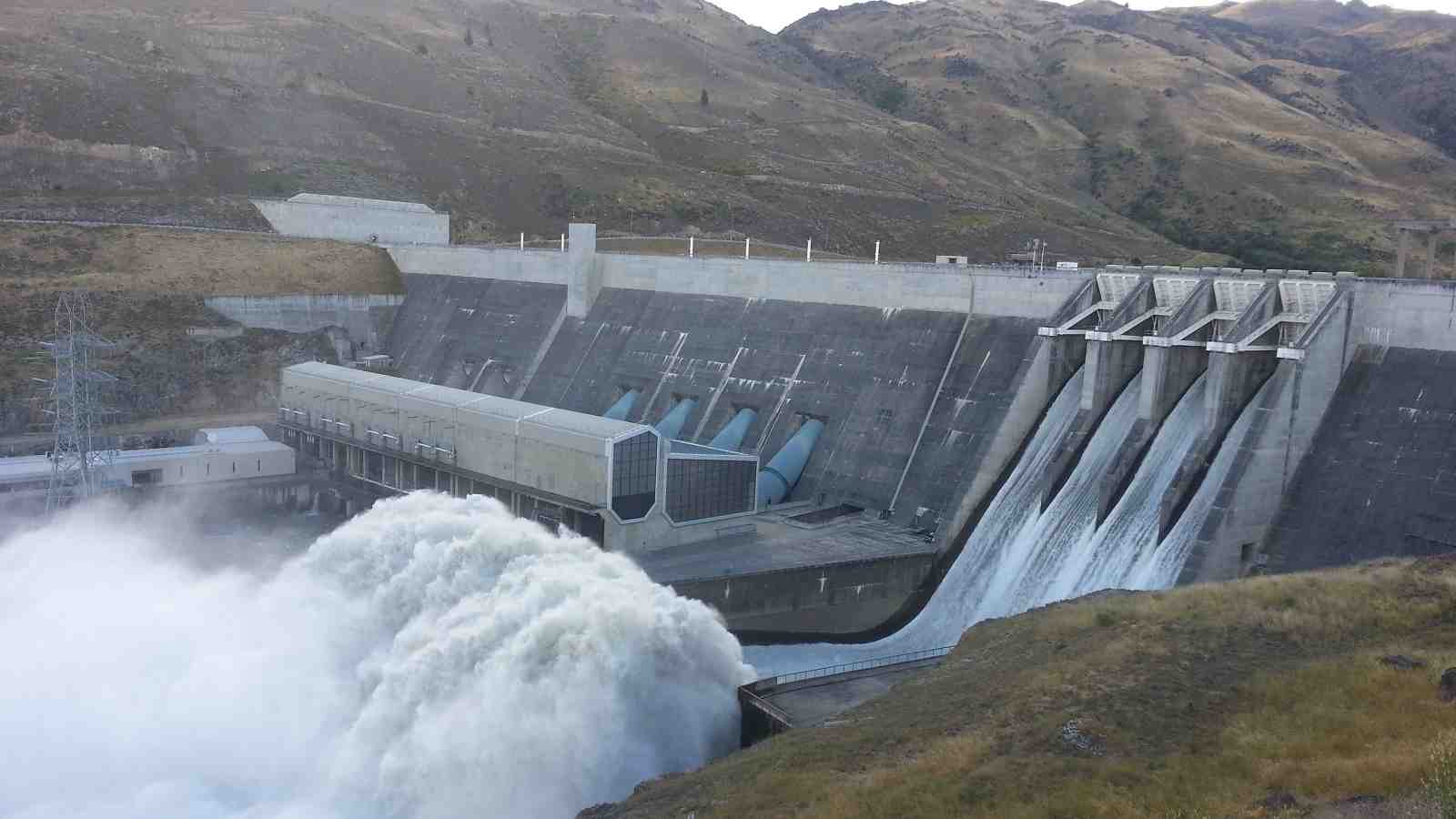 Day 7 | Fri 02 Apr 2021 - Day at Leisure in Queenstown | (B,L,D)
Enjoy a day at Leisure in Queenstown. Your driver/guide will be able to assist you with arrangements for any optional activities you may like to enjoy. Lunch will be included today at a local restaurant. Dinner is also included at a local restaurant tonight.
Hotel: Heartland Hotel Queenstown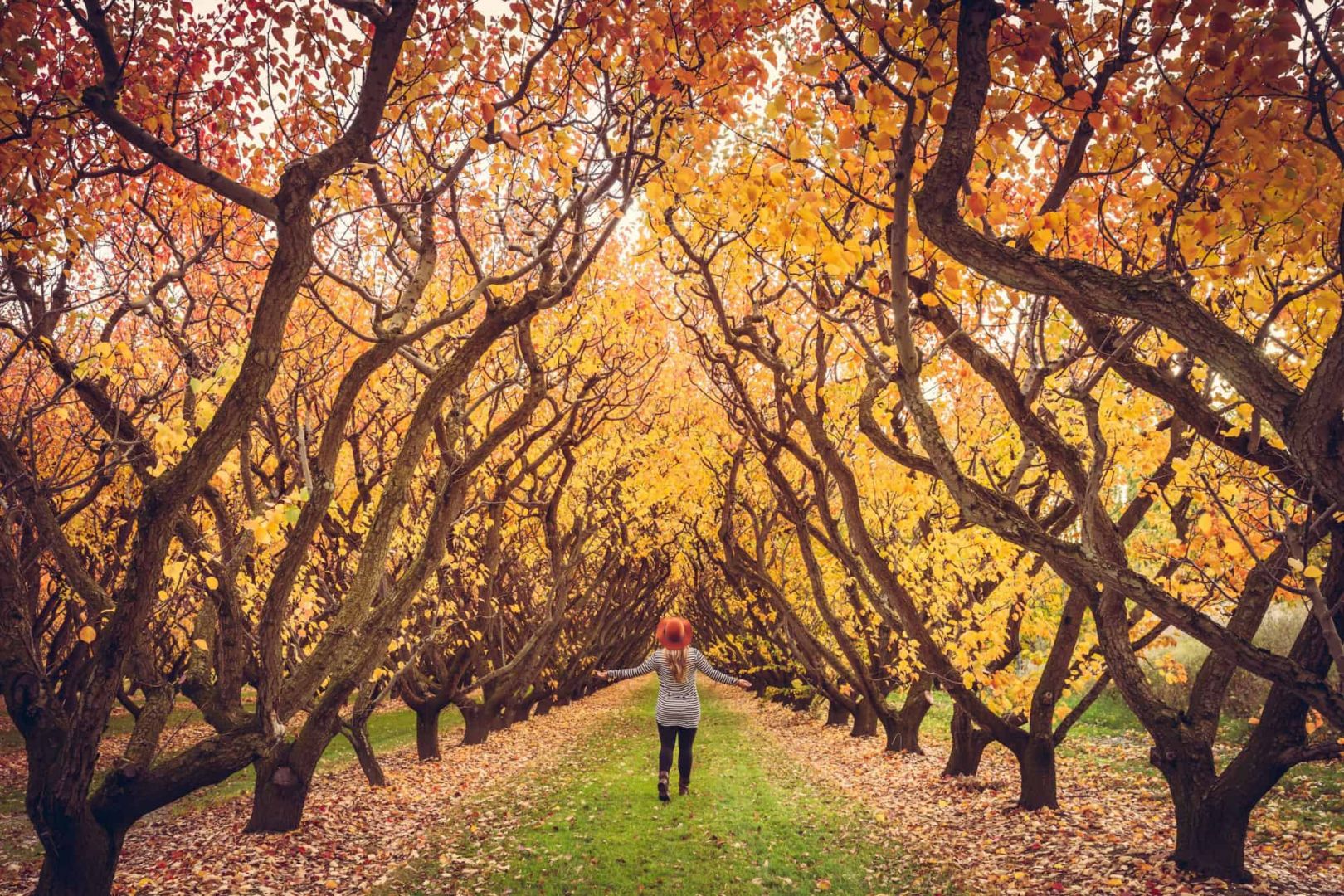 Day 8 | Sat 03 Apr 2021 - Alexandra Day Tour | (B)
Today we include a full day trip to the heart of central Otago. Heading further inland through the Kawerau Gorge we first stop at the Old Town Precinct in Cromwell. From here it is a short drive to Alexandra where there is free time to experience the local Easter Markets at Pioneer Park, where you will be met by a wonderful array of stalls to tempt you. Crafts will be on show from all over the South Island including art, women's fashion and jewellery. After the markets return to Queenstown via the small historic town of Clyde and then if time allows a brief visit to Arrowtown to soak up the early Autumn colours before returning to your hotel.
Hotel: Heartland Hotel Queenstown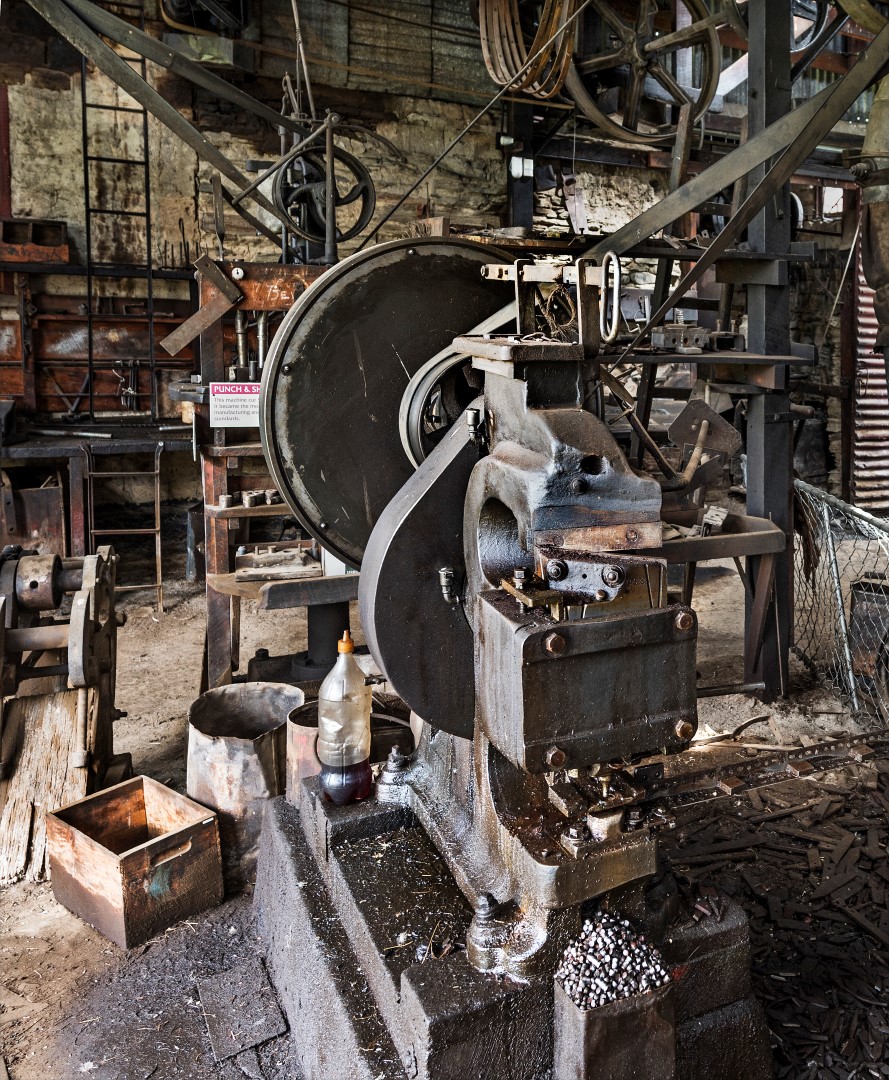 Day 9 | Sun 04 Apr 2021 - Queenstown to Oamaru | (B,D)
After breakfast this morning we head to The Maniototo. The Maniototo is an elevated inland region bounded by the Kakanui Range to the north and the Rock and Pillar Range to the Southeast. Today we stop in the Ida Valley at Hayes Engineering Works and Homestead, this historic homestead has been home to Hayes Engineering since the early 1900's home to numerous inventions developed to simplify work on farms. Our visit to Hayes engineering will be on one of the occasional workshop operating days, where they fire up the machinery for your guided tour of this historic homestead and engineering workshop. Prior to your tour you will be served a morning tea of fresh scones, sweet treats and a hot drink. Upon the completion of your tour there will be a chance to survey the homesteads gift shop before travelling to Naseby for lunch at a local café (at own expense). After lunch you will have a time for a short wander before travelling along the 'Pigroot' to the east coast and further north to Oamaru. After arriving at your hotel in Oamaru there is the chance to relax prior to dinner tonight.
Hotel: Brydone Hotel Oamaru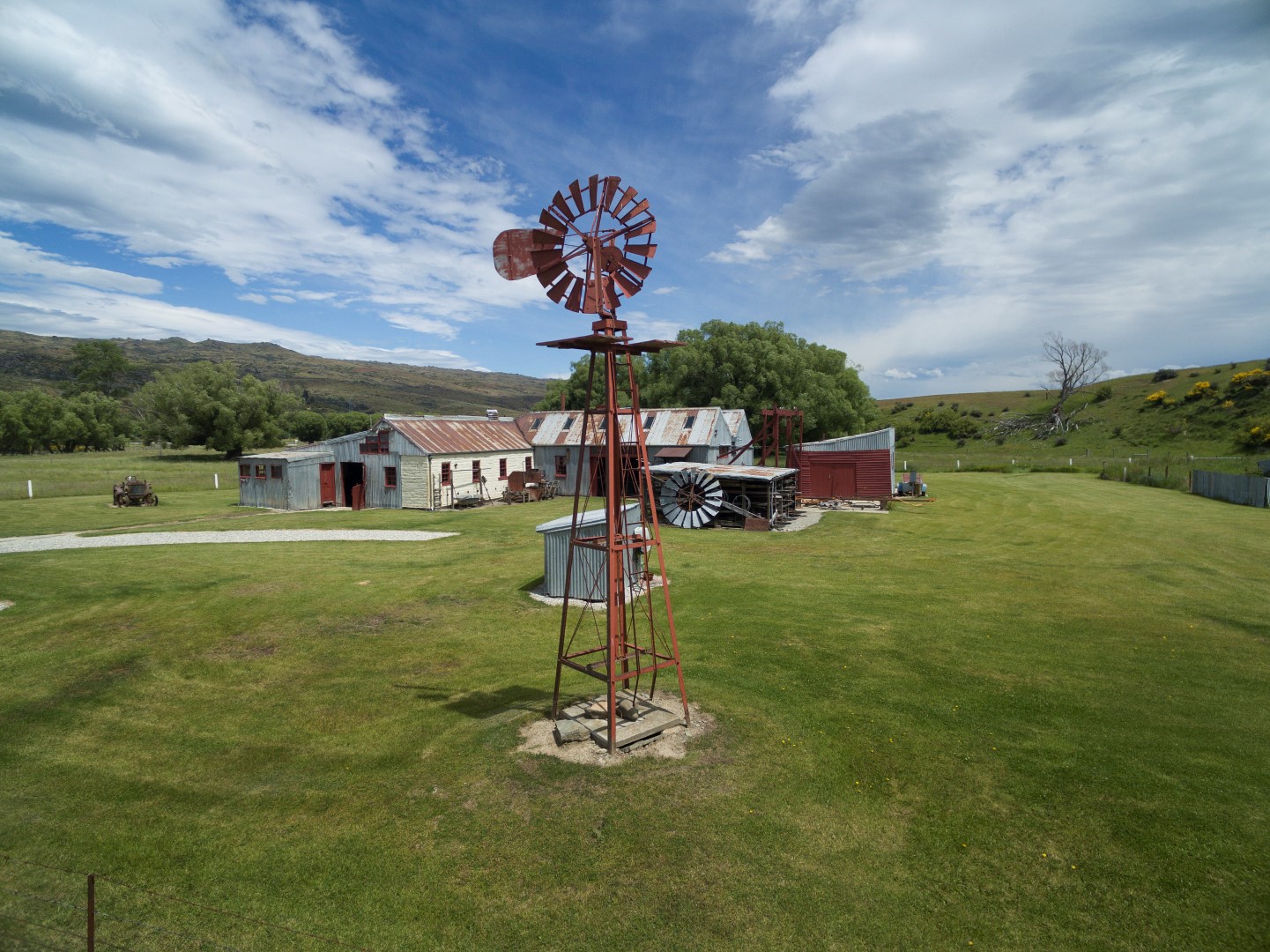 Day 10 | Mon 05 Apr 2021 - Oamaru to Christchurch | (B)
After a relaxed breakfast we bit farewell to Oamaru and continue north to Christchurch. North of Timaru we head inland to Geraldine. Geraldine has a wonderful village atmosphere with a community spirit that radiates throughout the town. Geraldine is the gateway to the Mackenzie District, a high tourist flow through the town means that there are more than enough cafés and restaurants to choose from for your lunch today (at own expense). You may even choose to pop into The Barkers Foodstore & Eatery and try some of their famous preserves. After lunch you will continue northward toward Christchurch your final stop on tour.
Hotel: Rendezvous Hotel Christchurch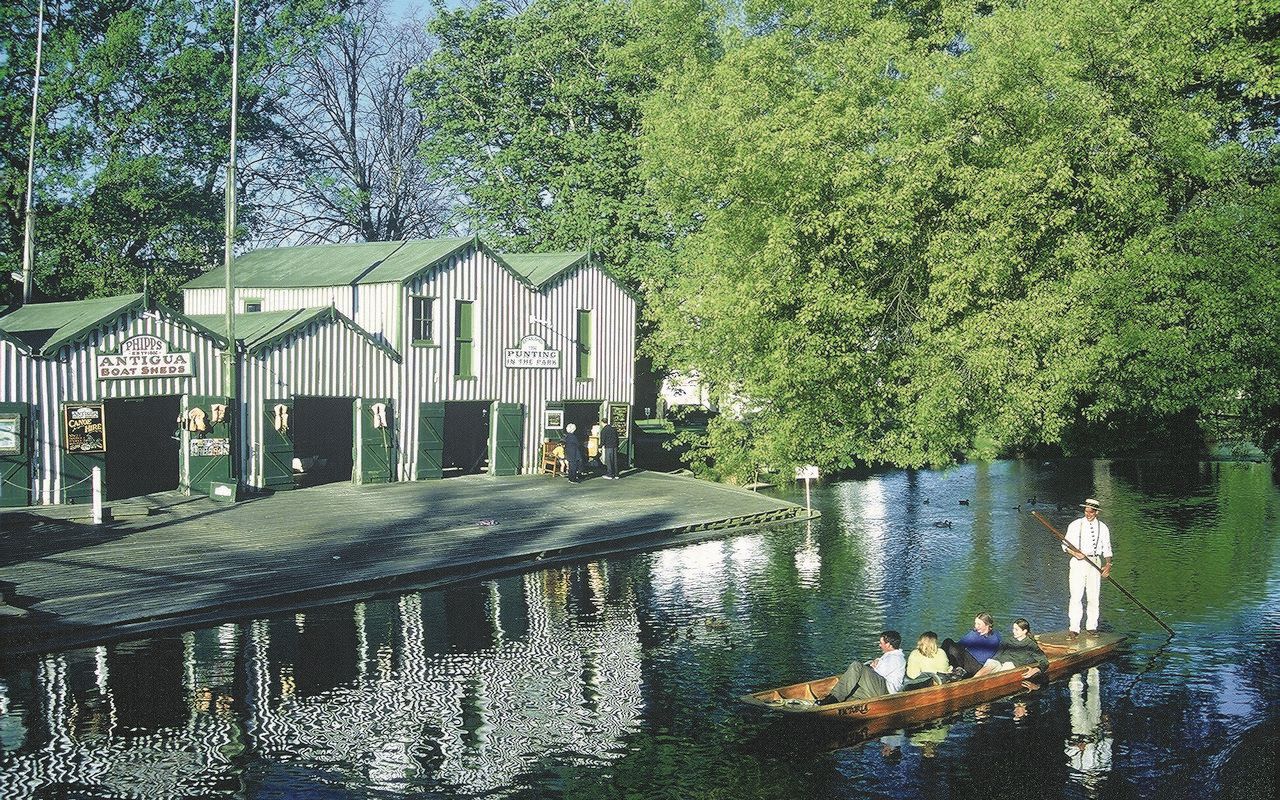 Day 11 | Tue 06 Apr 2021 - Depart Christchurch | (B)
Your tour will finish today after breakfast and checkout this morning. Your airport transfer will be arranged to coincide with your departure flight.
Tour Price:
$3620.00 Per Person on a Share Twin Basis
Single Supplement: Additional $950.00 per person
Valid for departure on 27 March 2021 only.
Maximum 15 Pax. Minimum 10 Pax to operate.
See below for full Terms and Conditions.
Printable Version:
Click here to download your printable PDF version of the Easter Escape Tour.
Tour Exclusions:
Domestic Air Fares
Additional/Optional Tour Costs
Hotel Mini Bar
Other Sightseeing & Meals not specified in Itinerary
Payment Terms & Conditions
A non-refundable deposit of $200 per person is required at the time of booking.
The balance of the tour price is required 45 days prior to your travel date. If you book inside 45 days, full payment will be required at the time of booking. Payment can be made by bank transfer. We also accept Visa and Mastercard at an additional fee of 3.1%.
If you cancel between 21 and 45 days 30% of your tour cost will be charged. If you cancel between 8 and 20 days prior to your tour departure you will be charged 50% of your tour cost. Cancellations within 7 days of departures will incur a 100% cancellation charge.
Inspired New Zealand Tours recommends purchasing travel insurance, even when travelling within New Zealand.
Full terms and conditions are available here.
When a booking is made it is accepted that these are agreed to. They include the following: Itineraries are correct when initially published, however are subject to change due to circumstances outside our control. Flights are the responsibility of the passenger and Inspired New Zealand Tours takes no responsibility for costs involved for any changes to flights that might be required due to necessary amendments in itineraries.